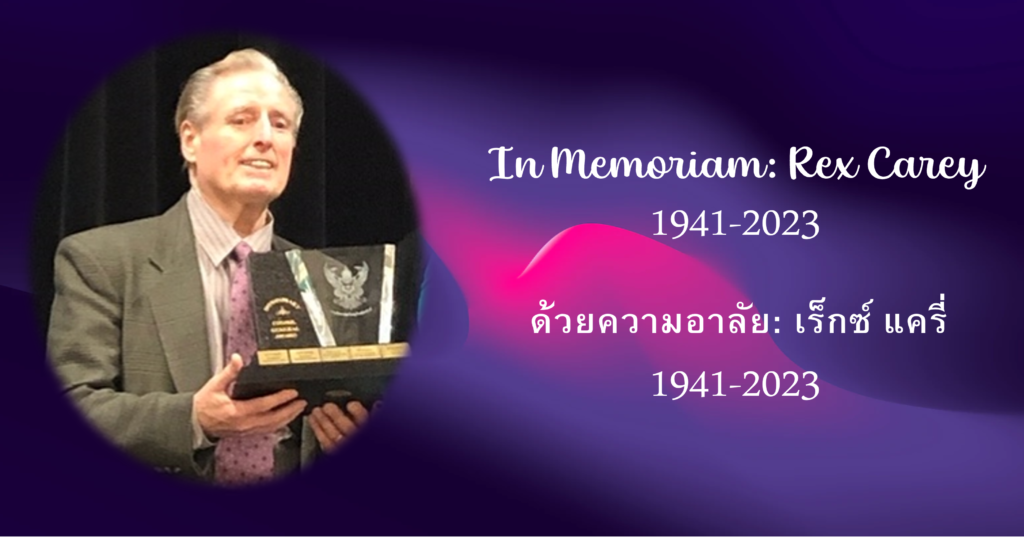 In Memoriam
Rex Carey
ATA President: May 9, 2018 – August 1, 2023
Rex Carey devoted more than five years to the Alberta Thai Association as President, during which time he championed the Association's causes and left behind many lasting legacies. These include the establishment of the much-needed Thai Multicultural Center, the financial support to many organizations such as University of Alberta, MacEwan University, Ratchatham Thai Temple, to name a few, and many successful applications to government agencies for grant monies to support the Association. Rex loved working, as a volunteer, to lead ATA forward on a progressive path, sometimes at the expense of his own health. Together with his wife, Orawan, and adopted daughter, Richie, they established themselves as a model family for other ATA members to look up to.  
Rex resigned from the Association this past summer to move his family back to Thailand with the hope for an improved health.
He died peacefully in the presence of loved ones in Mukdaharn, Thailand, the city he loved and country he called home. He left behind his wife, Orawan, adopted daughter, Richie, and his former family in Canada.
Rex's leadership and commitment, not only to the Alberta Thai Association, but to his family, friends, and all others who were lucky enough to be a part of Rex's life, will be greatly missed.
Rest In Peace, Rex.
January 26, 1941 – November 1, 2023
Click here for our latest newsletter  >>>> Fall 2023
Upcoming Events. check out our events page for more details
 >> PICKLEBALL & BADMINTON EVENT ON 29nd of OCT <<
>> THAI CONVERSATION & CULTURE LESSONS ONLINE PROGRAM FOR CHILDREN <<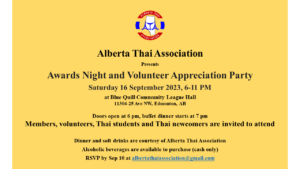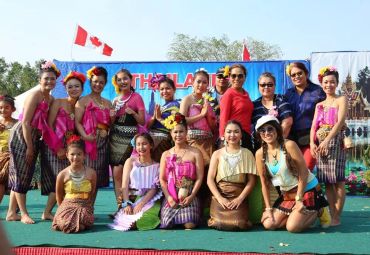 Edmonton Heritage Festival
Heritage Festival - Coming soon!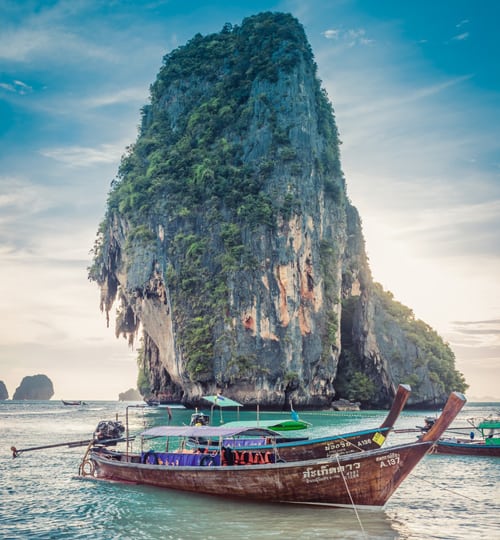 The 'Alberta Thai Association' is an Ethno-Cultural Non-Profit Organization registered under the 'Societies Act of Alberta'. Established in 1985, it has been serving the Thai Community and the Multicultural Community at large in the areas of cultural, educational, recreational programs and social activities for more than 30 years in the greater metropolitan Edmonton area.